Feb GMM- Builder Bake-Off sponsored by Coastal Quality Services
3320 Loveland Blvd.
Port Charlotte
,
FL
33980
United States
Tuesday, February 1, 2022 (5:00 PM - 8:00 PM) (EST)
Who is the Best Baker in the Building Industry? Find out on February 11th!
Last year, Francel Parker (Colling Dynamics) took home the title. Will Francel be a reigning champion this year?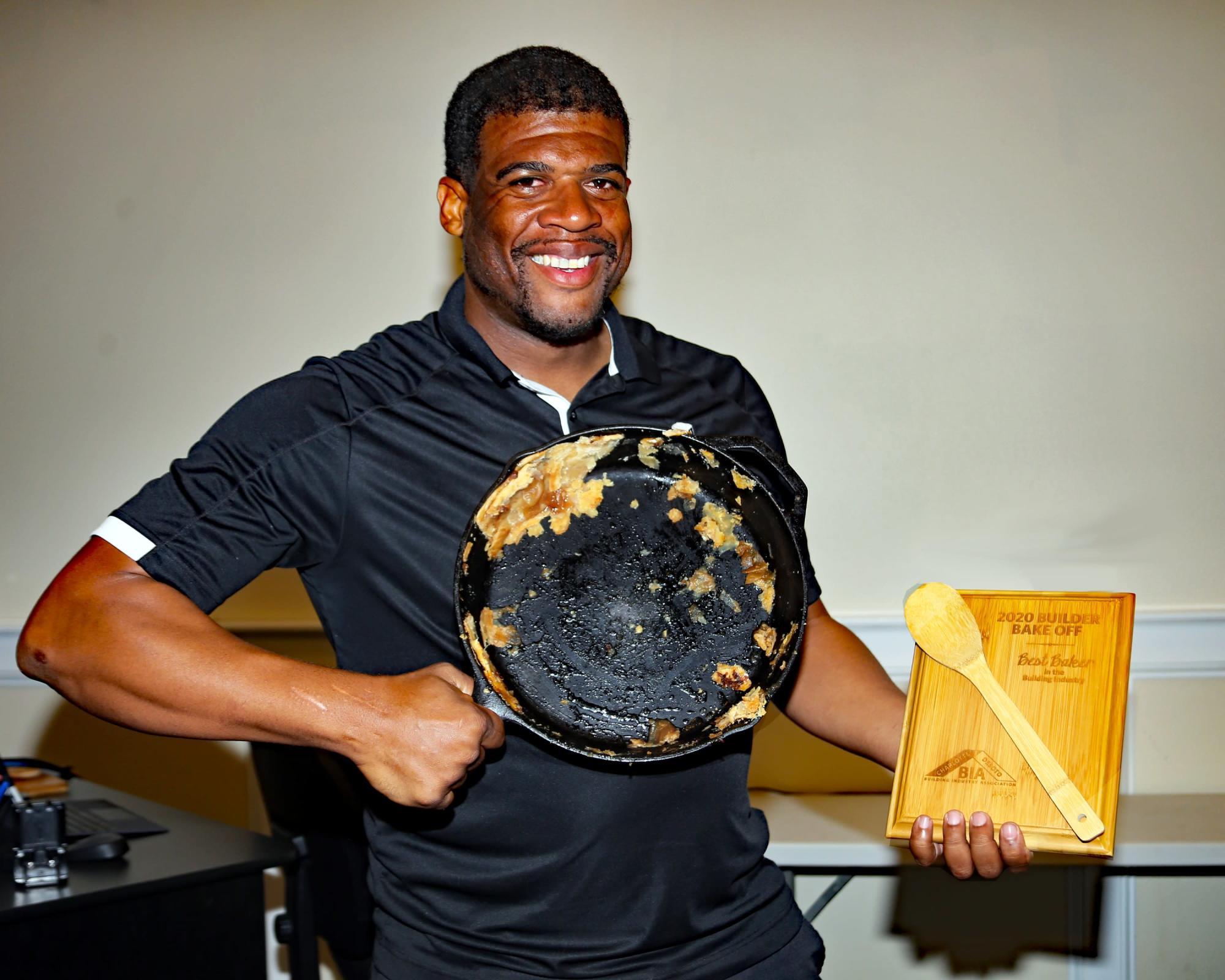 Join us at the February GMM for the 5th annual Builder Bake-Off. Members have the chance to enter your favorite baked goods for a chance to claim the title Best Baker in the Building Industry and win prizes. Contestants will have a free ticket to the GMM.
If you would like to enter, you must register by January 21st to enter and receive a free entry to the GMM Members- if you are not entering the bake-off, come hungry because you will be a judge!
Note- Members- register by January 28th and save! Price is only $20. After January 28th, price is $30 (includes dinner and 1 drink ticket and 1 vote for your favorite baked goods!)
Now start searching for that perfect recipe that will take home the win!
Meeting date: February 1st, 2022
Time: 5pm-8pm
Location: PGPCNP Association of Realtors 3320 Loveland Blvd. Port Charlotte, FL
Guest Speaker: Dr. Joe Pepe, Director of the Department of Health.
Sponsor: Coastal Quality Services.
Bake Off
To compete: All items must be homemade. All members in attendance at the February meeting will be a judge, so please bring enough samples for all attending (and some friends. Each registered guest will have one vote).
Dinner will also be served.
Dinner includes 1 drink ticket for members, 2 drink tickets for Spike Members and 3 drink tickets for Spike Members who have recruited a new member in 2022.
Progressive Pot is $100
Make sure you sign in and register at: https://charlottedesotobia.growthzoneapp.com/ap/Events/Register/ZP1J11ZL?mode=Attendee
Registered Guests(15)
Matt Bennett
Justin Bergum
Christine Carey
Riley Couto
Paul Davis
Odette Embury
Rich Lancette
Jordyn Law
Sharon Neuhofer
Jessica Overcash
Kris Proudfoot
Jayson Rider
Adam Riley
Bill Truex
James Weisberg
Event Contact:
Donna Barrett
Contact Organization:
Charlotte DeSoto Building Industry Association | CDBIA
BUILD!


Member Search
Find a professional quickly / easily.

Join Association
Become a part of the CDBIA family

Event Registration
Register for an upcoming event online.